STAFFING EXPERIENCED RESTORATION LABORERS FOR CONTRACTORS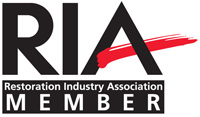 CATSTAFF is a division of One Source that specializes in utilizing experienced restoration laborers to assist contractors with clean up throughout the United States.
CATSTAFF has the experience, the knowledge, the equipment, and the infrastructure to meet catastrophic staffing and labor demands on both the local and national levels via traveling crews.
Our mission is to provide you with the best staffing resources on demand and on site as quickly as possible. We're an innovative, professional staffing company devoted exclusively to disaster restoration.
ABOUT CATSTAFF
With CATSTAFF, no job is too large or too small. We've assisted contractors with jobs as small as basement floods to entire homes. Our team also has experience with large factory, hotel and restaurant fires. Count on us when it comes to disasters too…whether it's widespread flooding, hurricane force winds, tornadoes or any type of clean up needed, we will be there for you.
CATSTAFF experience consists of demolition, mold remediation, document cleaning, content and structure cleaning and deodorization, HVAC cleaning, pack-outs and pack-ins, operation of scissor and boom lifts, scaffolding, forklift and bobcat operation, administrative assistance for large-scale emergency work, etc. We've also assisted customers with numerous emergency mitigation procedures.
CATSTAFF has become a trusted source for experienced restoration labor since 2004. Please let us be your source for all your restoration labor needs. It's a simple process to get started with our company. We will make sure you are set up and ready for the next time you need experienced restoration labor. CATSTAFF welcomes you, and we look forward to earning your business. CONTACT US TODAY
Contact us today at one of our several locations throughout Kansas, Missouri, North Carolina, Pennsylvania, and Texas to fulfill your restoration staffing needs. From disaster cleanup crew to event staffing work we have traveling laboring crew throughout the United States to help meet your demands as quickly as possible.